About Us
FIFTYFOUR is created by a SEIKO lover who works for Legendwatch, it is an affordable micro watch brand for those who love watches and wanna moddify the watches.
LEGEND started as watch manufacture since 1992. one of the leaders in south China, specialized in watch industry over 20 years,have more than 300 employees in the production team. Equipped with 170 sets CNC cutting machines, 23 sets NC machines. The oldest engineer has more than 40 years experience and the Production manager has 30 years watch expertise.


Our Main Team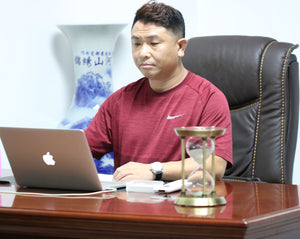 Production Manager
Mr He, our production manager who spend more than 30 years in watch industry, the leader of CNC, polish & brush Teams, every watch components goes throught him, a teachnical and reponsible member.
IQC Manager
Mr Jia, Quality control Manager, spend all his career in watch industry, lead a small team mainly take care of watch assemble, water resistant test, movt torlance adjusting, good at repair all kinds of complicated mechnical movements.
Marketing Manager
Sophy, Watch Lover and SEIKO collector, with her CS girls mainly reponsible for sales and after sales serivce, the one most of you talked with.
Hi Sophy
Just a quick message to confirm that my 62MAS has been delivered safely.  What a fantastic watch!  I love the looks and quality of it.  Thank you too for sending it so quickly, from placing the order to wearing it on my wrist In the UK in just one week.  Well done!
I hope that you and your family are staying safe and healthy.
Best wishes

Steve Lewis
I think that now you have to be the absolute, positive, #1 choice for winner of the CUSTOMER SERVICE OF THE YEAR AWARD!!! Hahaha… Seriously, you went out of your way to acknowledge my effort in returning the watch and I want you to know that I really appreciate it! Please know that I will continue to visit your site and will look forward to making another purchase in the future!

Just want to say THANK YOU / XIE-XIE again and send you ALL BESTWISHES FOR A SPECTACULAR 2020!!!

Michael
Hey Sophy, hope you are doing fine, received a fantastic watch on Friday, will send pics and give feedback this week, appreciate your efforts in these not so easy times🏽🏽🏽

Hamed Rana